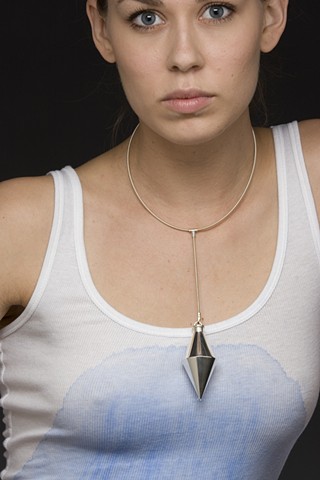 body in motion: gravity 5
sterling silver, 18k gold, watercolor, cable. . 3" x 1 1/4" x 1 1/4"
photographed by Tom McInvaille
2007
As an artist working with adornment, I am particularly interested in the relationship between object and wearer. In my jewelry I explore the creation of self-awareness and the formation of intimate physical understandings of the body.
The body in motion: gravity pendants and brooches move beyond my initial attempt to depict movement in a static object, engaging the wearer as an active participant through sensory experience. This line of exploration records not only the movement of the body, but also becomes an intimate and personal interaction between the wearer and the object.