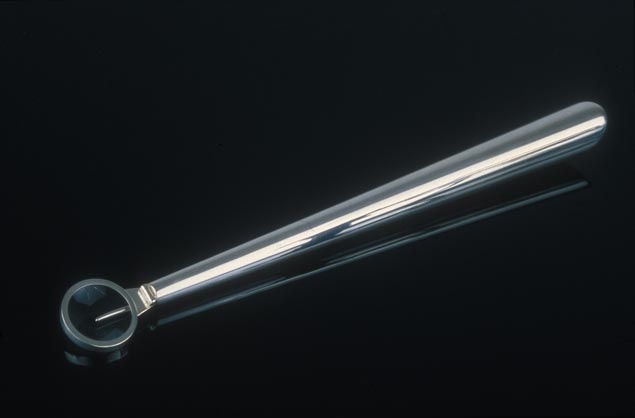 Octogenarian (Torah pointer)
sterling silver , magnify glass 7.7/8"x15/16"x5/8"
photographed by Jim Wildeman
2002
Octogenarian has a magnify glass attached to the pointing end, made to help the old rebbes read the Torah. Perhaps it can also help those people searching for something hidden within the text.
This Torah pointer is part of the permanent collection of The Jewish Museum in New York, NY.