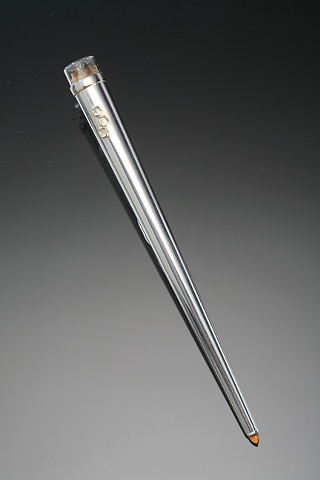 Rosh Hashanah (Torah pointer)
sterling silver, 18k gold, citrine, honeycomb, bee, glass; 8 1/2" x 5/8" x 5/8"
photographed by Doug Yaple
2010
This Torah pointer is meant to be used when reading the Torah during the holiday of Rosh Hashanah. The bee, honeycomb, and gold honeycomb motif on the Torah pointer reference the tradition of eating honey on Rosh Hashanah to welcome a sweet New Year.
This work was made possible by a grant from the Idaho Commission on the Arts, funded by the National Endowment for the Arts.