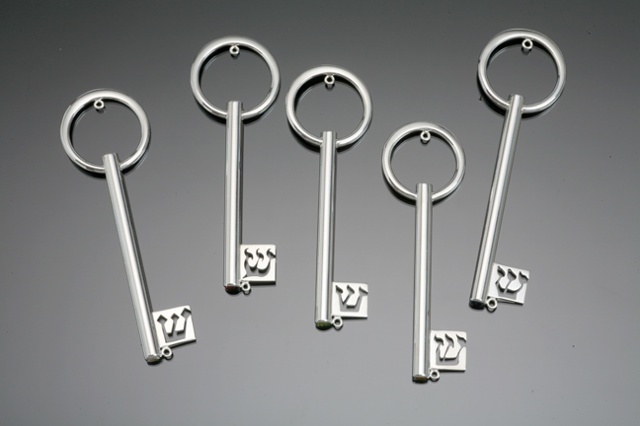 Key (mezuzah; five variations)
sterling silver, gemstone (peridot, garnet, amethyst, white topaz, citrine); size varies, approx. 4" x 1 1/4" x 1/4"
photographed by Doug Yaple
2010
These mezuzot (amulets for the door post of the home) reference my earlier work with keys, and the obvious and direct connection between the mezuzah acting as the spiritual protection of the home and the key as a symbol of the actual protection of the home.
This work was made possible by a grant from the Idaho Commission on the Arts, funded by the National Endowment for the Arts.