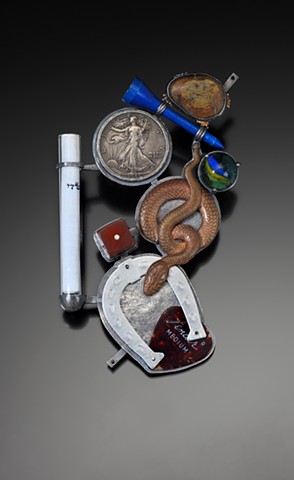 Dad's Luck (mezuzah)
sterling silver, fine silver, lucky objects found in my Dad's office; 6 1/2" x 3" x 1/2"
photographed by Doug Yaple
2013
This mezuzah (amulet for the door post of the home) was created out of good luck objects found in my father's office after he passed away. I have always held that one of the origins of the mezuzah was to act as an amulet, much like a Hamsa, Blue Eye, or Good Luck Charm.
This work was made possible in part by a Fellowship from the Boise State University Arts and Humanities Institute.